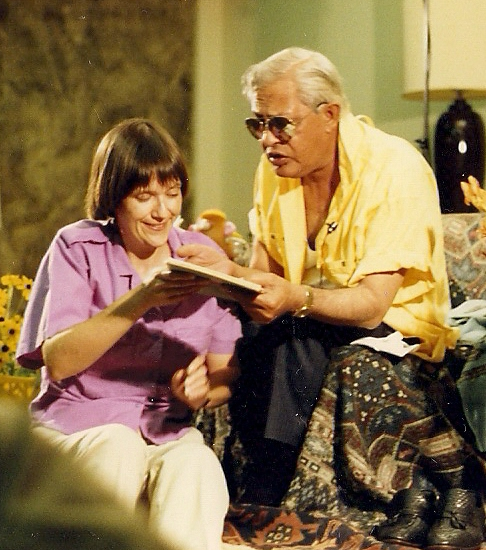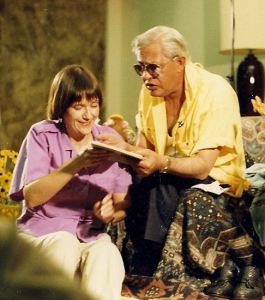 From a small child I have always possessed a great love of animals and the natural world.  Therefore, when it came time to select a degree, Biology was a logical choice, with a double minor in English and Psychology.  I have worked in animal care at the Humane Society of Missouri, the Wildlife Rescue Center, the World Bird Sanctuary, and the Animal Protective Association.  As a passionate gardener, I have also collected roses, cacti, ferns, orchids and other indoor plants.
In 1984 I met Gururaj Ananda Yogi, while employed at the Missouri Botanical Garden, and I have been a devotee ever since in the bhakta tradition.  I was initiated as a teacher and healer by Gururaj, and was later invited to share in his "Spiritual Holiday" in Cyprus with all of the world leaders of the International Foundation for Spiritual Unfoldment.  What an amazing experience!
After Gururaj left the body, my spiritual path led me into human medicine, and I decided to go back to school.  Subsequently, I graduated as valedictorian from an accelerated program in Clinical Laboratory Medicine.  I spent several years as a Clinical Laboratory Technologist working in the hospital's lab, first at Des Peres Hospital, and then at Forest Park Hospital until my retirement.
Currently I am deeply involved with the outreach efforts of the American Meditation Society as administrator of the AMS Organizational Facebook page, https://www.facebook.com/AmericanMeditationSociety, which features roughly 500 direct quotes by Gururaj at the present time.  I am also instrumental in the preservation archive project of AMS.  If you are seeking meditation instruction, I would welcome the opportunity to teach, either locally or via the internet.
Contact: karuni604@aol.com